Do you dream of fast, convenient transportation by rail? One of our employees recently visited France, where the majority of the country is easily accessible by rail: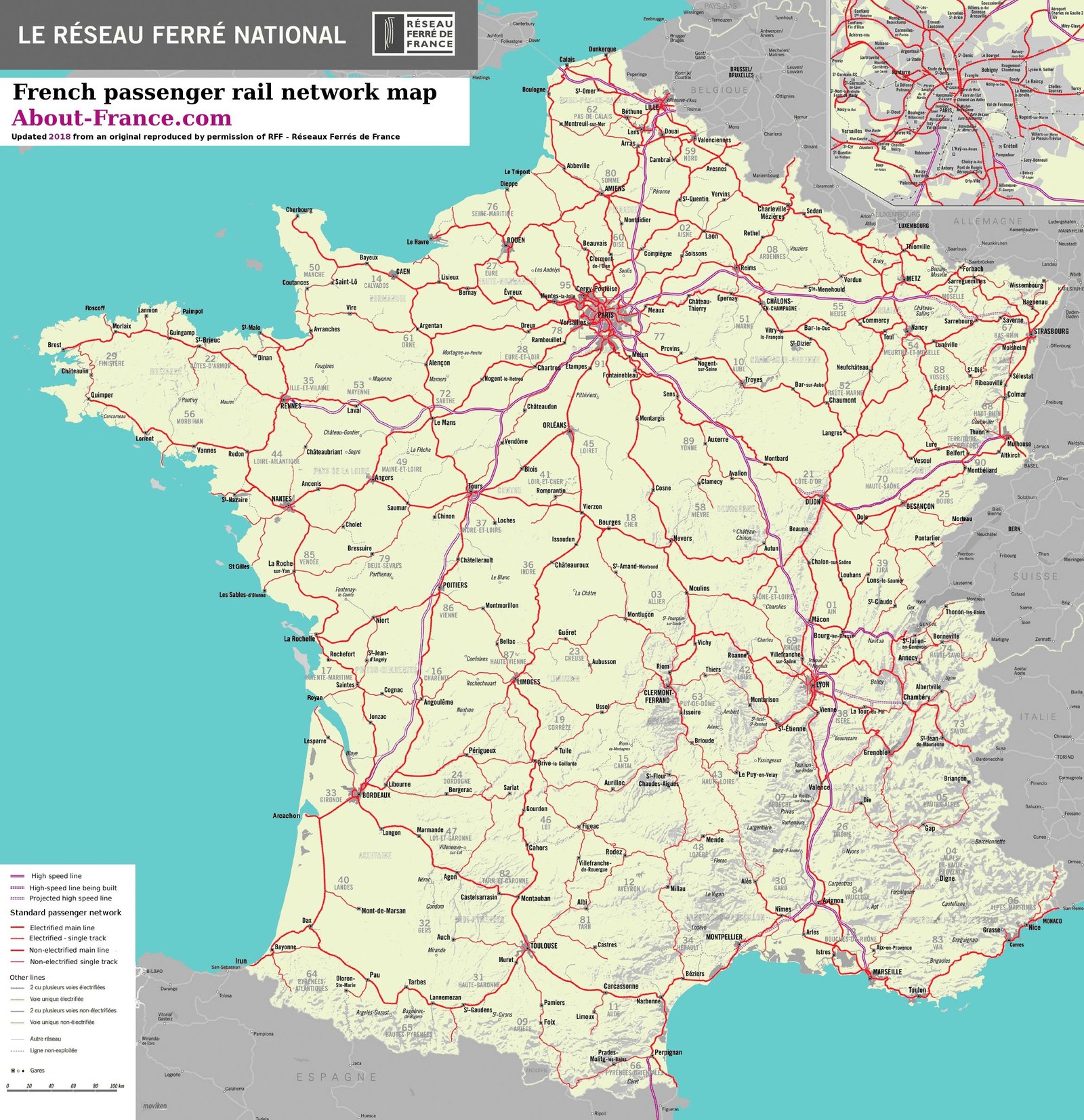 Going from one region or city to another is easy, fast, and comfortable! We took the train from Paris to Le Havre, a city in Normandy.
Many of the train stations (les gares) in France are historic and beautiful, such as this one in Rouen.
Also, just like the metros in major U.S. cities like D.C., NYC, and Boston, the metros in Paris have a very distinctive look
The metro stations are also quite artistic. Many of the metro entrances are in the classic Art Nouveau style (Learn more here: https://mymodernmet.com/paris-metro-entrances/)
One station, Place de la Concorde, is like a giant word search. The hidden words are all pulled from the Déclaration des Droits de l'Homme et du Citoyen, in 1789 (The Declaration of the Rights of Man and Citizens).
There are some European trains available in HO and Z scale, which you could add to your layout!
Do you like European metro and train lines? What is your favorite?